TIME TO CLIMB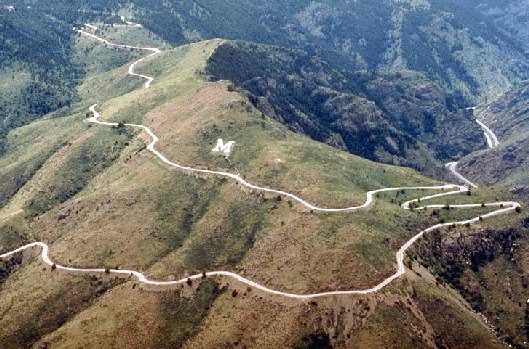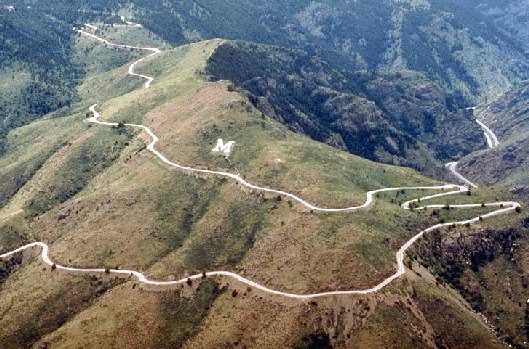 Near the very beginning of every racing season, the Colorado School of Mines Cycling Team puts on a Time Trial up one of the classic climbs in Colorado: Lookout Mountain. This year the event takes place on March 14, and will be a great challenge to test your form early in the year. You may be asking how difficult is Lookout Mountain? How does it compare to other climbs nearer to Littleton, or the other climbs in Colorado? Lucky for us the Rocky Mountain Cycling Club gathered all of the pertinent stats for most of the climbs in Colorado: http://www.rmccrides.com/climbdb/main_page.html
The page uses a formula based on grade and altitude gain:  [ H2 / 10D ] (where H = height difference in meters, and D = distance traveled in meters). Based on this formula Lookout Mtn has a difficulty rating of 2.1….so what? Well, if you have ridden Deer Creek Canyon/Highgrade to the school house (and cookies), then you rode a difficulty of 3.6, or about 1.5X more difficult  than Lookout!
Whats the HARDEST climb in Colorado? That honor goes to Mt. Evans, which this author can attest is truly brutal, with a rating of 9.0.  Mt. Evans has a shallower gradient than Lookout (4.5% compared to 5%) but its sheer length and amount of altitude gain dwarf Lookout Mtn (28 mi @ 6610ft compared to 4.5mi @1282ft). For reference: L'alpe d'Huez scores a 10.0 (and it is only about 1/3 as long as Mt. Evans), and Mont Ventoux rates 12.7!
So thats all well and good, but this is a race!! How fast do I need to be to compete and get on the podium? Lucky for us the results from 2014 are quite digestible. Based on the results from last year if you want to win the SM CAT 5 race you will need to complete the climb in less than 22min (winner finished in 21:45). However, the weather was quite poor the day of the race and most of the times were not PR's. Also note that the CAT 5 winner was very strong; later in the year, at the Sunshine HC, as a CAT 5 his time could have achieved 2nd in the CAT 3 and top 15 in the Pro-1-2….hes fast up hill.  On the women's side the SW CAT 4 winner completed the climb in 23:57.
You may be thinking, "I'm new and am racing with Physio Racing, so how did THEY do last year?" Here are some of the numbers. Note that although many had climbed Lookout Mtn previously, this was our first race and the field size was large for a CAT 5 race: 44.
David McNeill finished in 13th with a time of 24.42
Dan Stoddard and Chip Brunk went 30 and 31 with times of 28:14 and 28:31 (which started a great competitive partnership/rivalry for the remainder of the season)
Jon Becker finished with a time of 31:51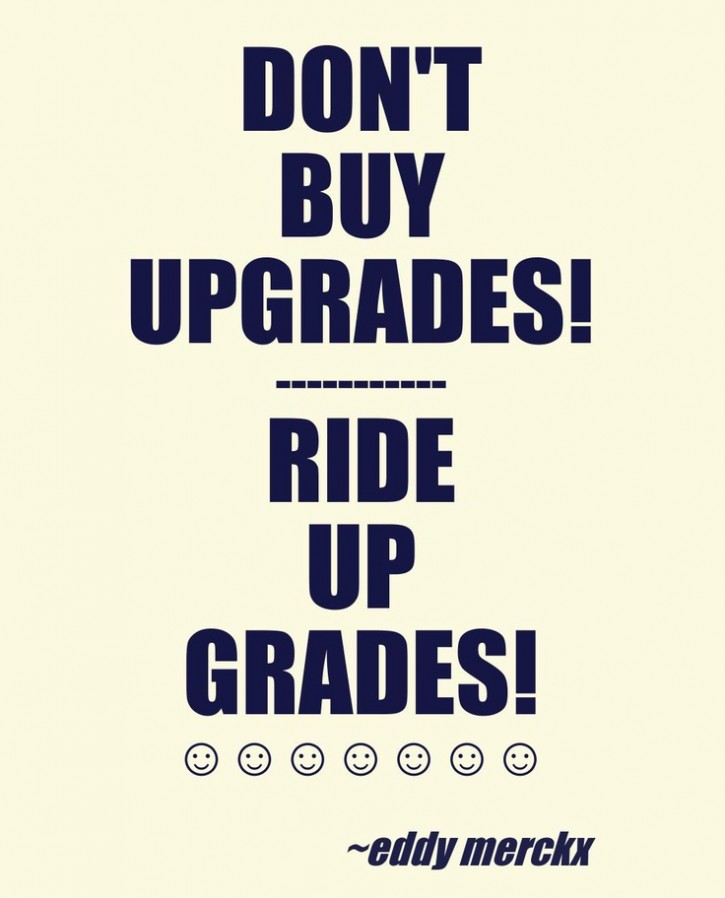 Another great outlet for gauging your readiness and competitiveness is to review STRAVA leaderboards. The Lookout Mtn climb is popular and there are many segments named for it, but I prefer the one titled simply 'LOOKOUT HC'. If you are a member of STRAVA, then you can easily filter the segment results by gender, age, weight, or even find just pedal RACING member's results.
At this point you are either scared or confident. I hope that any fear will be quickly transformed into training motivation and excitement, because the atmosphere for the race is terrific, and know that no matter how quickly you go up, it hurts badly for everyone. HCs are the sort of event that make non-cyclists look at us as though we are crazy, but I know that true test of ability, with no place to hide, and the complete exposure of you against the challenge is one that is incredibly rewarding. As THE MAN said, "Don't buy upgrades. Ride up grades"