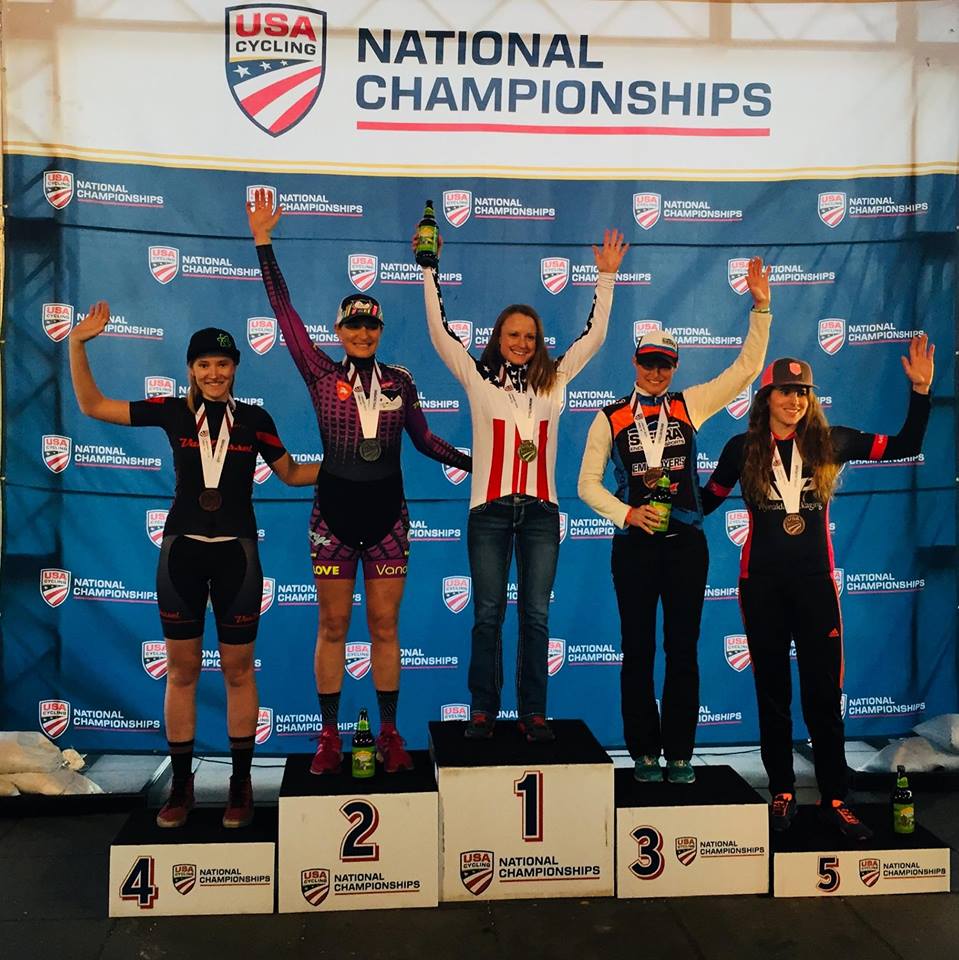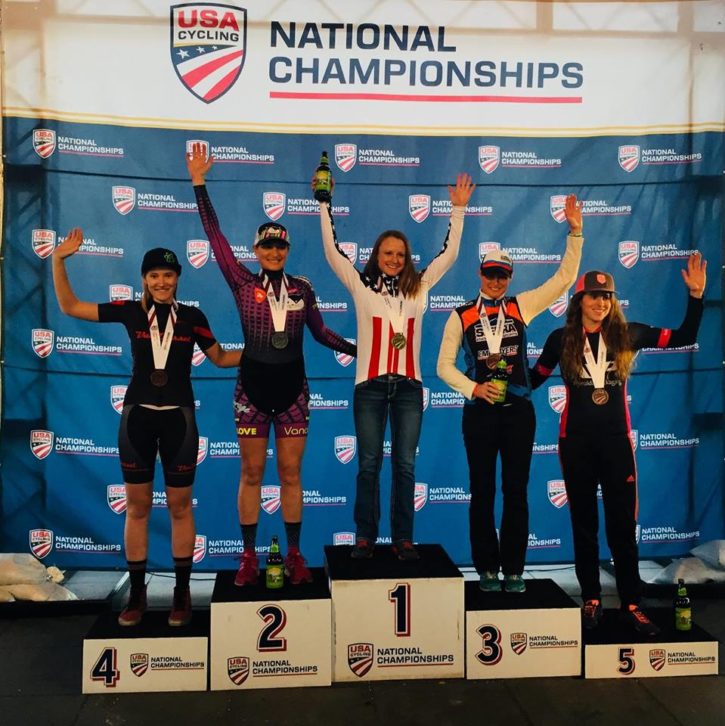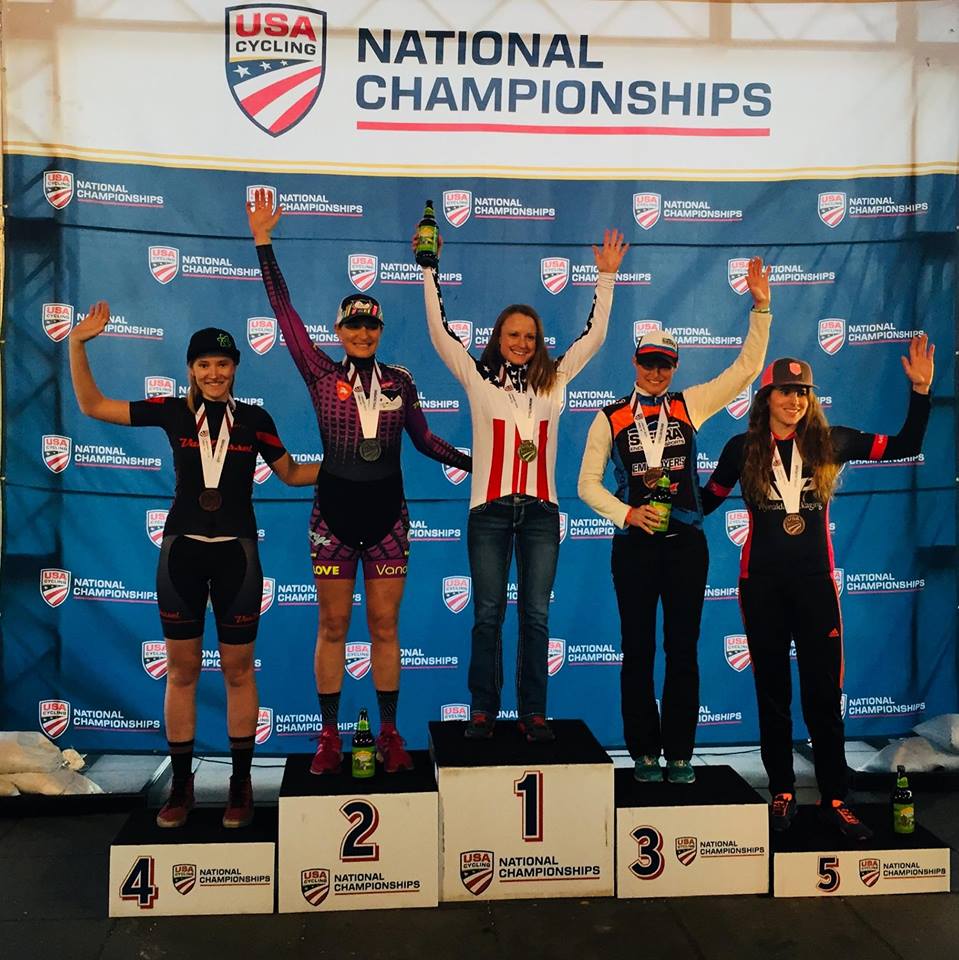 At the beginning of the cross season, if someone had asked me what my goals were, I probably would have said, "I'm not really sure". In hindsight, I guess my goals since starting cross racing in 2015 have been to ride my bike, try my hardest, and have fun.  These not very specific goals surprisingly got me fairly far.  During my 3rd cross season, I was upgraded to a Cat 2. As I began racing tougher competition, I started to realize, maybe I need to figure out a more targeted approach to training and set more specific goals. I'll let you know what I figured out, but first I'll summarize my season, offering some highlights and low-lights. As most of us know, in bike racing and in life, many times failure offers the best learning lessons (as long as you don't let it weigh you down and you leave it in the past).
My season began with those thoughts in my head, "did I ride my bike enough"…"am I ready for this"…"am I really doing this to myself again".  My first race was Back to Basics in Golden.  A course I love and am very familiar with, but it was my first "A" group race.  Even though they are meant to be practice races, I was still really nervous and I was hoping to just hang on to the field.  Before I knew it, the race was over, and I finished in 2nd place.  Not a bad start to the season, I was literally in shock…a feeling that my season began and ended with.
The real test came at my first weekend race, which was also my first "Women's Open" race, Harlow Platts in Boulder.  I was nervous to begin with, then I saw women like Meredith Miller, Rebecca Gross, and Kristin Weber warming up and that's when the nausea set-in.  Despite the ridiculously hot conditions, I finished in 11th place, and was pretty excited about that! This course had a couple of large sand pits, which is a feature that suited my skills well throughout the season.  Trust me; riding through the sand took A TON of practice.  My brain initially could not get wrapped around the concept…weight back, pull up on the handle bars, and constant power to the pedals.  Practicing skills is an important part of training.
The next big races were in Iowa at Jingle Cross. These were my last two Cat. 3 races, so I was determined to try my hardest.  The course was the most challenging I'd faced, even more challenging than Nationals in Hartford.  It had everything; grass, loose gravel/dirt, off camber, steep hills, a run-up (Mt. Krumpet), sand, barriers, fly-overs, stairs. It was also 90 degrees plus that lovely mid-west humidity and the officials weren't allowing water hand-ups during our first race (which they later realized was totally stupid). So, I gave it my all and had a successful weekend, finishing in 2ndon the first day and 3rdonthe second day. Our team also won the co-ed relay. It was an exciting weekend overall, especially being my first UCI race to see in-person. I watched women like Sanne Cant ride up Mt. Krumpet and Ellen Noble bunny hop the barriers…pretty cool! Oh, I also received a "hi, how are you" from J Pow, I tried not to drool.
Returning back to Colorado on a high note, I saw some reasonably good results in the next few Women's Open races.  It was also the beginning of many scars on my legs.  I crashed plenty of times in previous seasons, but racing at this harder pace, I was susceptible to even harder crashes…but, hey, you have to push yourself if you want better results. At Primalpalooza I crashed in one of the easiest corners. I'm not really sure what happened, although I probably used too much brake.  As I was being passed by the entire field, I got up quickly and realized my saddle was sideways, so I rode almost an entire lap with a sideways saddle.  In these moments, you can get mad, but I choose to laugh hysterically instead, until I reached the pit to get my other bike.  Then, I pedaled my hardest, and I actually caught a couple of riders.
One of my favorite races is Schoolyard Cross. I just love the atmosphere and the varied terrain.  I won this race as a Cat. 3 the previous year, so I had high hopes of doing well.  There were many lessons learned during this race, a 15th place finish wasn't too bad, but I knew I could do better.  When courses have technical sections not far from the start, it's important to get a good start, especially when you are a good technical rider.  Also, don't let people take your lines, and don't be afraid to be a little aggressive.  The "be aggressive" part was the biggest lesson I had to learn this season.  I was afraid of making people mad, and I deep down worried about people not liking me, which I know is dumb and need to get over. Luckily, I eventually got over that, well for the most part. Some gal cussed me out at nationals for taking her line into the barriers, even though I was in front of her, and I actually apologized while racing (insert face palm emoji here).
Feedback Cup and Sienna Lake were two highlight races of the season.  The Feedback Cup, same location as Back to Basics, is a course I love and ride often. I was pretty excited about my start, I was focused, noticed a hole, and when for it.  Unfortunately, I couldn't sustain the pace I started with and got passed by a few people, one of those being National MTB Champ Erin Huck, so I didn't get too down on myself.  Then, Sienna Lake brought a great battle for 5th place.  This technical course had ditches, short steep hills, switch backs, rough ruts, loose dirt, and grass.  I loved the technical sections on this course, so it was important to get a good start and not get stuck behind the field.  It didn't go exactly as planned, so I worked extra hard to keep moving up.  Three of us kept trading places throughout the race, on the last lap I passed a rider and the other two got stopped up, so I kept going full gas after that.  Did I mention that having friends screaming at you the entire race also helps with motivation?
Okay, so here's the point in the season where I was tired.  Should I have taken it easy?  Probably, instead I signed up for two days of racing at Cross of the North.  What a great atmosphere, super fun race venue at New Belgium Brewery in Fort Collins.  I was extra nervous for some reason, maybe because all the big names were there on Saturday.  I was giving it my all, but ended up making several errors, including two crashes, so it wasn't the result I was looking for.  I still had Sunday to redeem myself.  I was doing well on Sunday, moving up in the field, and I felt pretty good.  All the sudden I was going around a turn and before I knew it, I was on the ground. Again, I probably squeezed my brakes when I shouldn't have. When I tried to hop back on my bike, I noticed the derailleur hanger was ripped off.  With a long way to the pit, and one more lap to go after that, I wasn't about to quit.  So, I ran to my pit bike, rode the last lap, and accepted my last place finish.
After beating myself up at Cross of the North I rested, right?  Wrong.  I signed up for the race in Parker.  It ended up snowing the night before and the course was a muddy slip-and-slide by the time my race started.  When the whistle blew, I had zero motivation to sprint, so I was in the back.  Then, going down one of the first hills, I crashed and landed on my head.  I got up and gave myself a pep talk while trying to pedal.  By the last lap, I decided to actually start trying, and by some miracle, I didn't finish last.
Okay, after the Parker race I was really ready for a break from racing, but I was searching for a way to keep my fitness up to get ready for nationals.  I noticed Frank Overton with FasCat Training had a 6-week masters training plan for nationals.  I'd never followed a training plan, but after the last few races, I decided it was worth a shot, so I purchased the training plan.  Frank edited my plan so I could start a big training block over the week of Thanksgiving, other than that, I didn't have any coaching.  My plan was loaded in Training Peaks and I entered the workouts into my Garmin.  I didn't have a power meter, so I used target heart rate instead. I almost puked during my first set of intervals and that is no joke, I was actually heaving.
After two weekends off of racing, only focusing on training (and working because I don't get paid to do this), I was ready to race Colorado State Championships.  My goal was definitely to try my hardest, but I knew my real focus was nationals. I had a great start, leading a train of several riders.  With all of the grass, stairs, and steep climbs, I got tired pretty quickly.  So, eventually the train passed me.  Luckily, I made up a few spots before the finish. I knew the work wasn't over.  There were still four weeks until nationals.  Oh, yes, and we were beginning a complete remodel of a 1,200-square-foot townhome, which we were trying to have "completed" before we left.
I was very fortunate to have a patient and understanding boyfriend, along with a ton of help from friends and family during the remodel, but fitting in training and work was rough.  I was determined though, and made it happen.  There were definitely some days I had to shorten the ride, or skip it all together, but I tried to minimize that as much as possible.  I even decided to do a 3-hour ride outside on a 12-degree day, in the snow, which was fun for a little bit, but the de-thawing was painful when I got home.
The week of nationals, I could barely contain my excitement.  I was proud of my training and felt ready to race, but mostly I just wanted the waiting and anticipation to be over. To save money, we drove out to Reno, and four of us shared a hotel room at Circus Circus.  Surprisingly, it actually worked out quite well.  We did all the "right" race prep stuff; ride and assess the course the day before, get things ready the night before, eat a good meal, go to bed early.  Of course, sleeping soundly before a big race is not easy.  On race day, we arrived at the course early, this gave me a chance to pre-ride the course and test out how fast I could take the corners, etc.  The course was riding great, and I was STOKED!  Before I hit the start line, I warmed up on the trainer (something new for me and it works).
I felt good at the start line, nervous, but not completely panicked, thanks to being prepared.  When the whistle blew, I took off and ended up in second position.  I was determined to stay on that gal's wheel.  The sand pit ended up being my friend more than once during the race.  I passed her on the first lap to take the lead as we exited the sand pit.  I have to admit, the middle of the race is kind of ablur.  It was fun to look back at the Twitter footage after the race.  I loved the hill and off-camber sections, they suited my skills well.  I'd been watching the pro's ride up hills in world cup races on TV, and noticed their technique of pushing the bike forward.  The off-camber downhill reminded me of mountain biking, so I tried to just take it smooth.  The rest of the course was full-gas.  Alexandra from Vanderkitten was with me the entire race, I had anticipated her to be my toughest competition.  I didn't realize where my advantage was until after the race when CX Magazine interviewed me and asked, "Were you channeling your inner Sanne Cant through the sand pit?" I was still in shock that I had won, let alone being compared to World CX Champ Sanne Cant, so I wasn't sure how to respond. There was a lot of giggling and smiling happening, I'm sure anyone who knows me would never guess that.
I don't think the win has really settled in yet.  It's a great and strange feeling at the same time.  While I know my efforts made this happen, I also know that I couldn't have done it without the support of my family, friends, and the encouragement of my teammates.  I can't thank them enough, especially for believing in me.