The pR Tee is Now Ready for Pre-Orders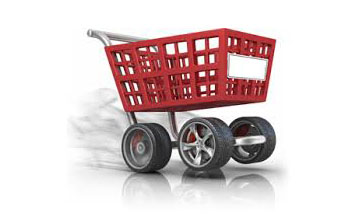 For those of you who are very detail oriented you might have noticed that the Physio Racing site has just added a couple of menu items.  In the upper left corner of the top menu we have created a link for the pR Shopping Cart – and where there' s smoke, there's fire –  so that means that Physio Racing now has public store where we will make pR branded items available for sale.  The pR Store is the last item on the menu bar (if you aren't logged in, if you are logged in then it's the second to last item).  Currently the only items in the store are the forthcoming Physio Racing tees.
**We are now taking pre-orders for the shirts.   Visit the pR Store to start your pre-order. The pre-order store will be open for only 2 weeks so get your order in now to ensure we order enough of your size.  YOU DO NOT HAVE TO BE A MEMBER OF THE PEDAL RACING TEAM, PEDAL CLUB OR THE PEDAL FAMILY TO ORDER A SHIRT.  You can get 1 or you can order 10 and give them to friends to show your support.  There will be price breaks for quantity purchases.  Here's how the price breaks work – just enter the associated coupon code at checkout to get your discount:
1 shirt – $20
2 shirts – $35 ($17.50/shirt) – use coupon code

2SHIRT2015

to get this discount
3 shirts – $50 ($16.66/shirt) – use coupon code

3SHIRT2015

to get this discount
4 shirts – $65 ($16.25/shirt) – use coupon code

4SHIRT2015

to get this discount
5+ shirts – $15 each shirt – use coupon code

5SHIRT2015

to get this discount on any order over 5 shirts
Add any item to your shopping cart.  You will automatically be taken to the shopping cart where you can adjust quantities of the chosen size or you can click "continue shopping" and you'll be taken back to the pR Store.  Once back at the page you can add any additional shirts to your cart.  Once you have all the shirts you want just enter your associated coupon code to get the discount (make sure it's applied.  If it doesn't apply please make sure you are using the correct one as they are quantity based.).  After you are satisfied with your order just click on checkout and you'll be taken to a summary page of your order.  Click on the Pay Now Paypal button and you'll be redirected to the Paypal payment page.  Enter your information (login to Paypal if you have an account, if you don't have a Paypal account you can just enter your credit card information).  That's it.
Once you have paid you should be redirected to the Physio Racing payment confirmation page.  When the pre-order period is over we will submit our order to the printer and the shirts should be delivered within 2-3 weeks (Mid February).  We will contact everyone at that time to pick up their shirts.  Once the shirts are in, the store will reopen and you will be able to order more shirts and even have them delivered (for a small fee).  Also, watch for the new pR hats that will be coming soon – flat bill or curved?  snapback, fitted or flexfit?  Let us know what you prefer.
Here are the details of the shirt:  It is a black shirt made by Anvil.  It is an athletic fit softstyle shirt (4.5 oz).  So it will feel light and fit well.  The design will be screenprinted in 4 color so it should wear really well (about 30+ washings before any noticeable fading).   Please refer to the the size chart below as you consider how many shirts you want to purchase.  There will be an additional $3 charge for each shirt for 2X and 3X sizes.  For our first order we will only offer sizes S-3X.  If you need an XS, 4X or 5X please send us an email and we'll try and add it to the second printing later this year.  The chart below shows the equivalent size based on sizes for other apparel – for example, the "Large" shirt would fit a man with a chest size of 42-44, a woman who wears a size 12-14 or a size 14-16 youth.
Please join us in showing support for the coming season – and wear it with pride!  Please contact Heath or David if you have any questions.
**just a small note – the store has been tested several times but it is brand new so if you experience any issues please contact the admin**