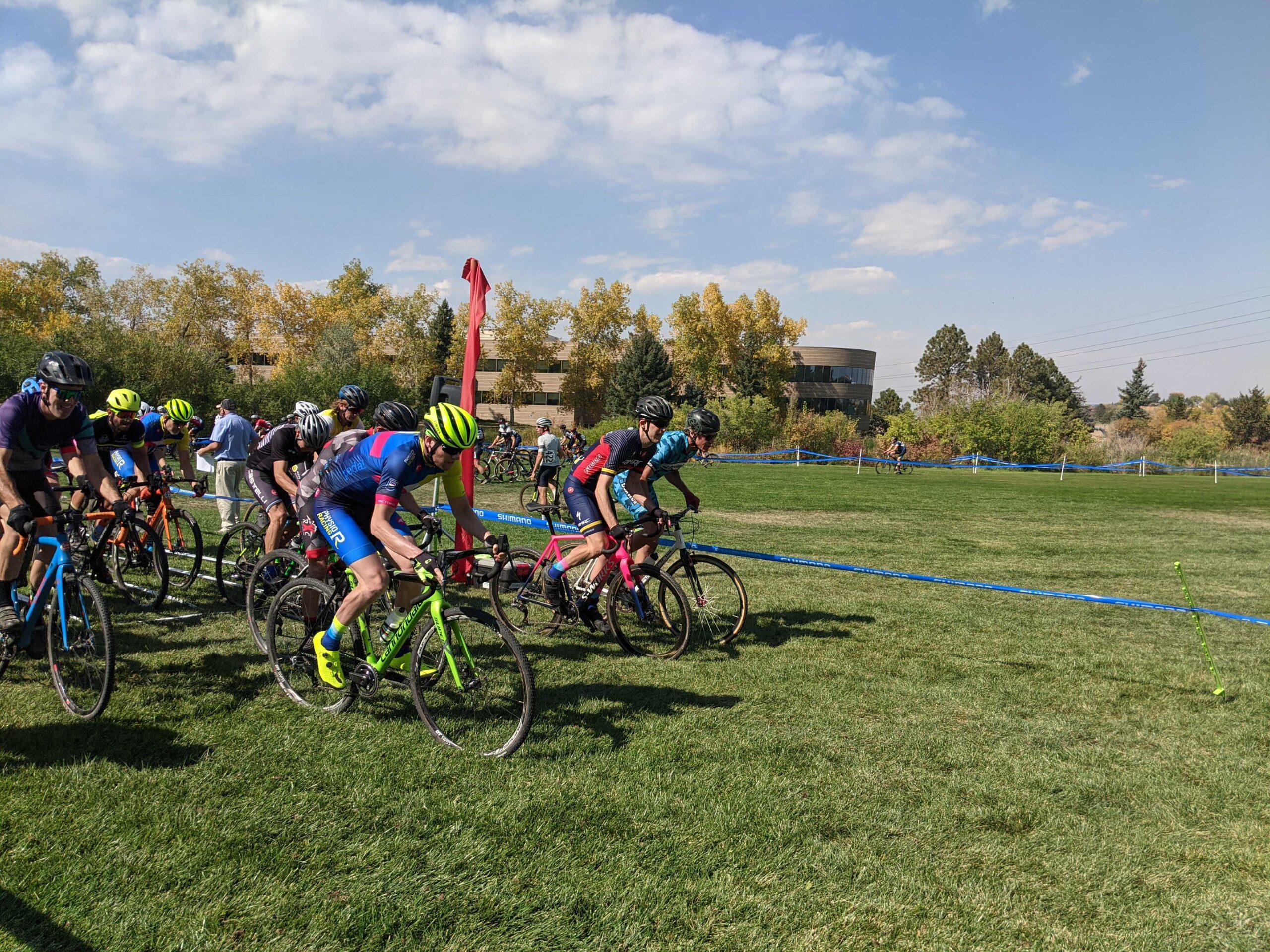 From the President
– Dave Hogue

Hey folks! Wow, I can't believe it's already nearing the end of October. Somehow, 2020 has felt like the longest year of my life, and also it keeps slipping away faster and faster. It's been a busy month behind the scenes for the team! Registration for 2021 is underway with an all-new streamlined process that should be much easier for new and returning team members to navigate. Click here to register with Physio Racing for the 2021 season — we'd love to have you!

This next bit of news is starting to spread, but if you haven't heard, Physio Racing has a new bike shop partner for 2021 and beyond . . . but before the big reveal, I'd like to take a moment to extend a special thank you to pedal of Littleton for their support since this team launched as pedalRacing 7 years ago. This team would certainly not be the success that it is without their support from the beginning. Bill, Andy, and Lauren thank you (and the rest of the crew) for being awesome.

Now, the bit you've been waiting for — Physio Racing is thrilled to announce a partnership with Elevation Cycles for 2021 and beyond! We are excited to begin a new chapter as the team continues to grow. [Wipes brow] Whew! That was a lot from me. Enough housekeeping items, back to the stuff we come here for: bike racing!

Stay safe, wear a mask — we love you!

Dave
From the Road Leads
– Kelly and Pat

The KHMTT series finished up last week. Congratulations to our teammates who were out there!

Adam Hawk
Andrew Magalong
Annabelle Harriman
Darrel Schultz
David Martinez
Jennifer Brezicha
Lora Mihelic
Matt Phippen
Michel Brossmer
Morgan Brown
Stephen Bartels

Upcoming Team Road Rides:
Sunday, November 1st @ Noon
Sunday, November 8th @ Noon

Meet at Elevation Cycles Highlands Ranch, we'll break up into small groups and various levels – from social to serious. Routes will begin on the C470 bike path, head to Chatfield, then head up Deer Creek Canyon for those who are up for some climbing.

All are welcome to join, feel free to invite friends. Keep an eye out on the #road slack channel for more information.
From the CX Leads
– Karyn and Eric "Killer Miller"

Cross is in full swing! Plus, there's snow in the forecast for Schoolyard Cross this weekend!

Bowl of Death #2 Results:
Jeroen Erens 23 Men C
Todd Gangelhoff 18 Men B
Stacey Richardson 12 Women A

Bowl of Death #3 Results:
Mark Stookesberry 10 Men B
Todd Gangelhoff 22 Men A
Stacey Richardson 9 Women A

Cyclo-X Parker Top Results:
Michel Brossmer 4 SW 5
Dan Schrad 6 MM 40+
Chad Sigler 8 MM 40+
Todd Gangelhoff 11 MM 40+

Bowl of Death #4 Results:
Stacey Richardson 15 Women A
                               
Cyclo-X Interlocken Top Results:
Eric Morgenstern 15 MM 50+ 4
Dan Schrad 8 MM 40+
Ian Kearns 1 MM 40+ 3 …. WINNER!!!

Bowl of Death #5 Results:
Ian Kearns 17 Men A
Todd Gangelhoff 18 Men A

Several CX races are on the calendar + one Gravel Race with more to come. Make sure you're tuned into the #cx slack channel to stay in-the-know.

CROSS IS HERE! 
From the MTB Leads
– Heather and Paul "Hess"

The weather is getting chilly, but we'll get out on the trails when we can. Check out Team Snap for our upcoming Team MTB Rides:

Saturday, October 24th @ Buff Creek 9:00 AM
Sunday, November 8th @ Staunton State Park 9:00 AM

Stay up-to-date with team information on the #mtb slack channel.
Sponsor Highlights
– Nick Torres

Did you know, in addition to top-notch physical therapy, personal training, and massage, Physio Room offers amazing free workshops?  Check out their next workshop:

Thursday, October 29th @ Lions Den SMP 6:30 PM
Are you ready to take your running to the next level? Join us in this free one-hour interactive workshop to better understand how a properly balanced diet will enhance your running performance.

Register now to save your seat!

This is geared towards runners, but as we all know, nutrition is important for all athletes!  Plus, you might pick up some great running tips. As cyclists, many of us run for cross-training.
Sat., Oct. 24 – Grit Nine-O Gravel Race (Gravel)
Sun., Oct. 25 – Schoolyard Cross (Cross)
Sat., Oct. 31 – Cyclo-X Broomfield Industrial Park (Cross)
Sat., Nov. 7 – US Open (Cross)
Sat., Nov. 14 – Cyclo-X Westminster City Park (Cross)
Sat., Nov. 21 – State Championships (Cross)
Sat., Nov. 22 – State Championships (Cross)
Sat., Dec. 5 – Cyclo-X Longmont (Cross)
Since the racing calendar is ever-changing due to COVID, if you see any races pop up that look fun, please share in Slack 
physioracing.slack.com
For road and cyclocross race updates, 
visit the BRAC site here
.
If you need a training buddy, feel free to post your ride in Slack, you'll probably find someone who is interested in joining you!
This month's shout out goes to one of our very own, Stacey Richardson. Our new Physio Racing Secretary has been crushing it lately in more ways than one.

This year, Stacey came back from a knee injury and participated in several CX races, with more on her schedule.

Off the bike, Stacey helped revamp the website registration process in a way that is transparent to registrants and is immensely time-saving for current and future board members. In addition to website updates, Stacey organizes all of our board meetings, taking minutes at each, and does the newsletter!

Speaking as someone who is new to the team and bike racing in general, Stacey is a tremendous resource and always willing to answer questions, and is generally one of the most helpful and nice people you'll ever meet!