Time to Purchase or Renew Your Licenses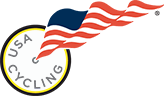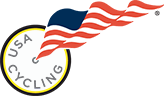 December is a great time to start looking ahead to the new year (mainly because it's the last month of the year and you don't have any other option!).  What are some of your goals for the new year?  Is bike racing part of your plan for 2015?  If it is, and you plan on racing in a sanctioned road race, criterium or cyclocross race, then it's time to register with USA Cycling and purchase your 2015 racing license.  On a side note, most of the mountain bike races in CO aren't "sanctioned" therefore you don't need a current USAC license to participate.  Registration is pretty slick through the USAC website and it only takes a few minutes.  If you are still a bit lost and confused about registering, don't worry we can help you through the process – just send us a note and we can help.
For those returning Physio Racing team members, now would be a good time to renew your membership/license.  Renewal is even easier than initial registration and, since it was my first time renewing, I thought it was really cool that I could purchase my BRAC license renewal at the same time.  As per the 2015 requirements, Physio Racing team members should make sure that "Physio Racing" is selected as their affiliated club for each discipline in which they intend to race for the next year.  The total registration will set you back about $95 (USAC $70, BRAC $25).
New for 2015, USAC is going green with their licenses.  Most of the RACING team already downloaded the USAC license app last season which allows you to electronically display your license for race registration – it also let's you browse results and news from USAC which is pretty cool.  You have to download the app and use it for 2015 by default, but you can select to receive a paper license during registration just in case you don't have the "smartest of smart phones" (aka dumb phone) in your team jersey pocket.
Here's to a great 2015!!
BTW – what ARE some of your goals for the new year? – feel free to let us know in the comments below and we'll make sure and try to target some training clinics to help you out.